Where does the gun debate go after Vegas?
Gun control is a very debated issue, especially in the wake of so many recent, tragic mass shootingsas the one that occurred in Las Vegas 10 days ago. It is also a polarizing issue, which means that it tends to divide people more particularly in the U.S.A..
In the case of the gun control issue, both sides have good arguments such as strict regulation including an outright ban on firearms or complete legalization of individual gun ownership.
The problem is that everything that is prohibited like weed becomes a traffic, a business. Preventing people from accessing firearms will not stop terrorists from getting them and if there is an attack people might not be able to defend themselves but, on the other hand it might reduce the number of people who die of accidents with firearms. The best option is to put in place a more strict gun regulation and to forbid the access of firearms to families with young childs and to people wich have some psychiatric issues.
People against guns also add that most of the guns that you can find in Mexico come from the U.S.A. as 97% of American citizen own a declared gun and that making the weapon business illegal might REDUCE but not stop totally the number of weapons in Mexico and thus REDUCING the violence in Mexico. The truth is that there are now so many weapons in Mexico as about 27 300people are killed each year by gang fights mostly. During those gang fights most people are killed with american assault guns.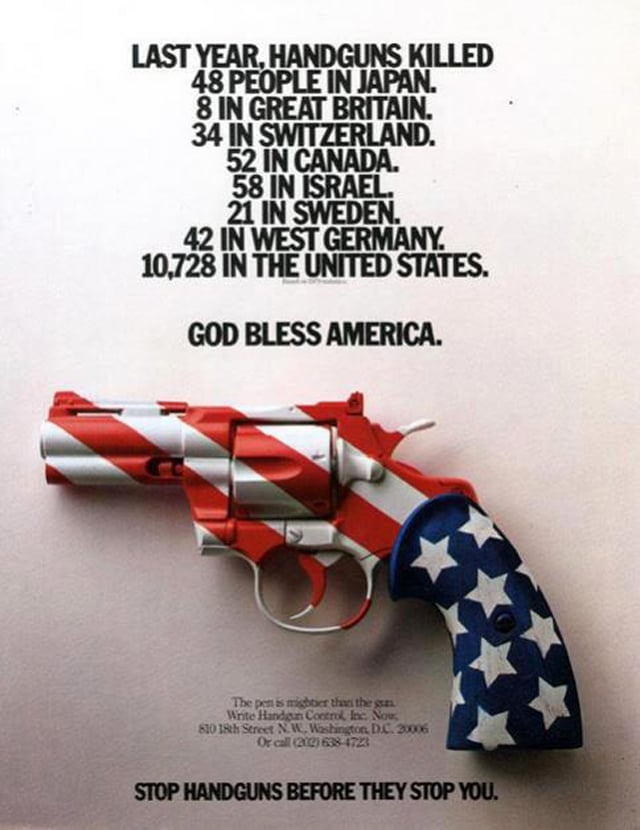 Paul HABERT and Hugo VERLEY
David Attenborough, one of the most famous documentary makers who created the Blue Planet series sixteen years ago, is set to return with the new season on Sunday 29th October. He was born on the 8th of May in 1926 and was knighted to become Sir by the queen Elizabeth in 1985.
David Attenborough is fascinated by the deep oceans and the season 2 promises to explore deeper than anyone has visited before. This is because technology has developped a lot since the last season and now we have submarines that can go much deeper than a scuba diver. In the new season, the Blue Planet team goes 8 kilometers deep to the bottom of the ocean where they have discovered a world of complete darkness where there are fish that walk and a lake at the bottom of the ocean.
A lot of the series focuses on clilmate change and plastic in the ocean. David recalls a sequence in the series in which a bird feeds plastic unsuspectingly to it's chick as "heartbreaking".
https://unearthed.greenpeace.org/2017/10/15/blue-planet-two-david-attenborough/
Taylor and Olivia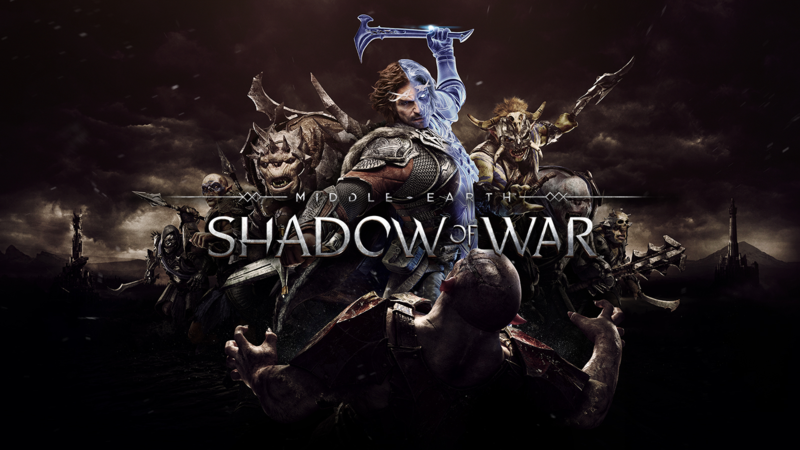 MIDDLE EARTH SHADOW OF WAR TRAILER 4K (2017)
Shadow of War is the second opus of Shadow of Mordor, an open world action-adventure game developed ny Monolith Production.
It is launch october 10, 2017.
The action took place in Middle-Earth, the world created by J.RR Tolkien ans set before the event of The Lord Of The Rings and The Hobbit.The players control Tallion, a ranger of the Black Gate who be ally with Celbrimbor, an elfic blacksmith. The same who's craft the rings of power. Like its predecessor, the game also takes heavy inspiration from director Peter Jackson's The Hobbit and The Lord of the Rings film adaptations. The player continues the story of the ranger Talion and the spirit of the elf lord Celebrimbor, who shares Talion's body.
On March 3, 2016, Monolith's Executive Producer, Michael David Forgey, died of cancer. To commemorate the loss of Shadow of War's Executive Producer, Monolith and Warner Bros announced a DLC named "Forthog Orc-Slayer".
This game is long-awaited by the player of the first opus. He received some nominations in E3 like "best of show" or "best action game". He is well-received by the critics and the fans of Tolkien said that the game respect the story of Tolkien.
It promise to be huge.
10 oct. 2017
In England, they have their own traditinal meal which is called "brunch", the word is a mix between breakfast and lunch which is the concept of the meal. They usually eat at twelve o'clock. Brunch are composed with two eggs, two small sausages, white beans with tomato sauce, bacon, grilled tomatos, grilled bread and sometimes muffins and mushrooms. It is served with hot drinks or alcoholic drinks. If you go to London you have to stop in small restaurand to eat a traditional brunch, it is not to expensive and it is really tasty. When we went there during holidays we loved eating brunch because it was such a big difference compared to France where breakfast are always sweet, and we love trying new foods. We are not the only one like that, a lot tourists love eating traditional English brunch.
Hmm Yummy
Gabrielle Monneraye & Yasmine Emica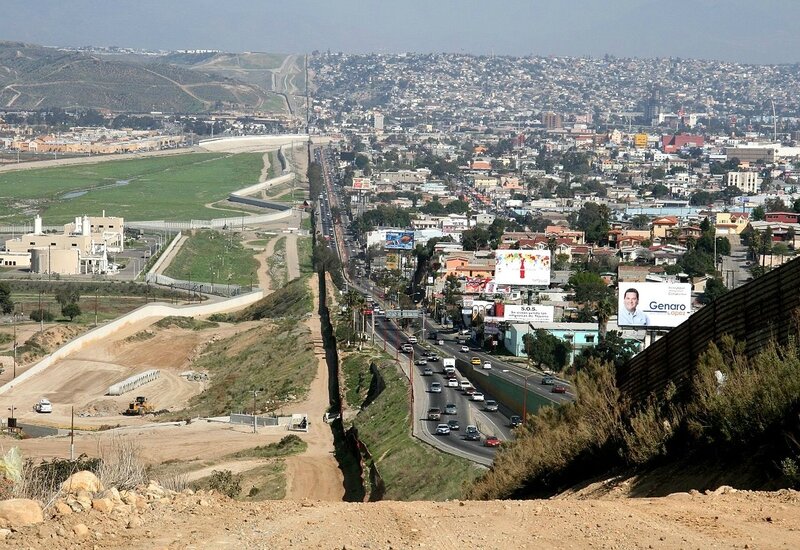 Mexico-Us barrier is a series of walls along the frontier between the two countries. It is long over 1981 miles (3201km) and his building begin 1994. It's a part of three larg operations to taper transportation of illegal drugs manufactured in latina america and immigration.This wall crosses desert, mountain and many lands.
Donald Trump reopened the debate about this construction.On his fifth day in office, Trump ordered construction of the wall to begin using cash on hand. During the campaign, Trump promised that Mexico would fund it up front. The wall cost $3.9 million per mile to build.
So, who is really going to pay for the wall?
Taxpayers are expected to pick up the initial tab and, barring a reversal from Mexico or a remittance tax, likely in the long run, too. The president's 2018 budget proposal asks Congress for around $21.6 million per mile to build 74 miles of his wall.
Critics say it's a really expensive way to secure the border, which could be more cheaply done with technology, border agents and fencing.
The debate is not closed...
Jean
Technology is a wonderful thing when you use it properly and we have to use it properly. An excessive use of internet and technology devices can be harmful for health and the social relations. 80% of teens are hooked on technologies and smartphones . They spend about 6 hours in front of a screen , it could be social media , videos , online games and more. The impact on the relationships can be very important and devastating as they seem to prefer chatting rather than having a real conversation with someone.
Technology devices and particularly cell phones can affect your health and cause major consequences.Mobile phones release radiations , they may harm your health in many ways :
Risk of brain tumor

Men's infertility from putting your phone in your pocket

Breast Cancer for women who put their phones in their bra
Nowadays teenagers are mostly the ones that are using smartphones, but in fact it can affect their developement and their growth. Most of them tend to overuse cell phone all day long.
Unfortunatly, internet and particulary social media can lead to harmful issues; over half of teens have been bullied online, and about the same number have been involved in cyber bullying. It can be expressed by insults, threats, spread of rumors and compromising pictures and videos. Nobody is immune from Cyberbullying , and it can lead to isolation , depression and for the extreme cases : Suicide.
This caricature deals with isolation and degredation of the social relationships due to phone addiction , as a matter of fact phone addicted people tend to favour their online activities rather than real life conversations with family and friends.
In a relationship you musn't emphasise your smartphone over your partner because he will leave you'll regret it. :(
As a conclusion , you must live it up and be happy with people you love, fulfil your dreams and achieve your goals.
From our point of views, technology is a fantastic thing, you can discover new things and interests and stay informed of the news.Despite this , It can be very harmful if you use it in a bad way. We remind you to always pay attention to what you say and post on your social media because you could regret it later.
We hope this article was usefull for you and that you're now more aware of technologies dangers.Have a good day !
Rebecca R , Jeanne S.
Abortion has been controversial subject for many years. In this article we are going to explain to you the different arguments in favor or against the legalisation of the abortion.
On the one hand, abortion has been declared as a fundamental right. Women should be able to take their own decisions, as their body belongs to them. Moreover, fetuses are not independent living being, they would not survive outside of the womb of their mother. They don't feel any pain during the abortion, because they can't feel pain before the 30th week of pregnancy; as the 2005 University of California at San Francisco study says. Furthermore, fetuses are not considered as a real human being, capable of emotions and feelings. It is necessary to legalise abortion to stop the illegal abortion made in bad conditions, and unsafe for the mother.
On the other hand, abortion can also be considered as murder of human being, and some people think that life is created at the conception, it gives to the unborn baby the right to live. Some other scientists disagree about the fact that fetuses feel no pain during the abortion. Moreover abortion defies the word of God, as it is the murder of a human being. In fact, in the Bible, there is no distinction between fetuses and babies. Last but not least, consequences of abortion can be disastrous for the women's mentality, they often become depressive and sometimes they even kill themselves. It isn't easy to take away the possibility of a baby growing up happily.
For us, abortion should be legal. Of course it is a kind of murder, but sometimes women don't have the choice, because of their poverty, age, or for some medical reasons.
We listed pro-choice and pro-life arguments, it is to you now to make yourself an opinion.
Victoire & Léna-Rose
Huge fire in California

This 9th October in Northern California a huge fire killed at least 39 people and destroyed 6.000 buildings including homes and businesses.
Indeed a dozen wildfires across the Northern California but the county of Santa Rosa is still the most touched by the fire. Santa Rosa is known for its vineyard which attracted people who are passionate of wine, but this monday tourists and Santa Rosa'residents were evacuated by firemen,policemen and emergency services because of the fire who is moving faster and faster. Actually more than 100 persons with fire-related injured and health issues were hospitalized in nearby hospital. Streets are deserts and cars and trees were turned in ashes. Many inhabitants are without electricity service and an important natural gaz service has been shut off. Many victims who lost homes are trying to figure out what to do next. Crews inspected combing through the debris trying to identify bodies.

We feel bad for the victims and we hope they will get back on their feet soon. It's really difficult for them: they have to rebuild their houses maybe also their lives.

PORCHERET Loan et DE GRANDI Lorène
Mylo (the dog) and Daisy Hill (his trainer) did their first day at Addenbrooke's Hospital (in Cambridge) this summer. They were there, as therapists, to meet elderly patients. The dog made them smile and be happy. As she says : "Everyone's been really pleased to see him". It's important to note that dogs aren't the only ones to cheer up people in hospitals.
As another example, Archie has helped a nine-year-old child (Kieran). Kieran is kind of socially excluded, and he doesn't go to school anymore. That's why he met Archie, which helped him to feel better. So now, thanks to Archie, Kieran is going to go back to school.
We think it is a good idea. We understand it because dogs are so cute and friendly : a lot of people say that dog is the best friend of man kind. We think it's so beautiful because these persons are in need of happiness and it's warming to know that dogs can bring them that.
From the BBC News website : http://www.bbc.com/news/av/uk-england-cambridgeshire-40818657/addenbrooke-s-hospital-welcomes-dog-therapist,
and http://www.bbc.com/news/av/uk-england-devon-40423499/therapy-dogs-for-children-excluded-from-school-in-devon
An article written by Alice De Rette and Félix Eon
The last World Cup was won by Germany in Brazil in 2014. This year the tournament will be in Russia for the first time and like every year, Fifa organize it.
Twelve stadiums are being prepared in eleven different cities, the biggest one is the Luzhniki in Moscow which will host the opening game which will be the 14th of june 2018 and the final the 15th of july 2018. 32 teams will be present at this tournament from all over the world but there are a few missing teams like the netherlands, Turkey, Algeria, Cameroun, Usa and others. Very famous players like Messi and Ronaldo will play during this 21st occasion.
Zabivaka will be the mascot of the season, a million people voted for it!
Tara Bescond and Alice Cochet