19 mars 2019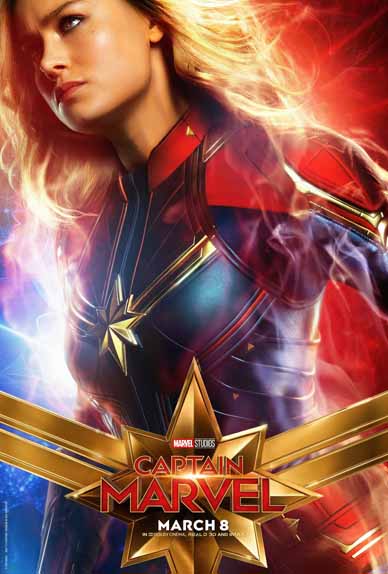 The first film, which was released, is Captain Marvel on 6th March 2019.The story takes place in 1995, the story follows Vers, the main character who is an alien, as she becomes Captain Marvel after the Earth is caught in a conflict between two alien worlds.
The second film is Avengers: Endgames. It will be released on 24th April 2019. It's the next episode of Infinity War but that time there is Captain Marvel to help the Avengers in their battle against Thanos and his powerful gauntlet
-oOo-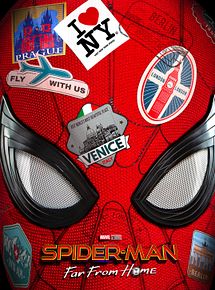 Spiderman Far From Home: The second film of Spiderman with Tom Holland who played Peter Parker. The first film is Spiderman Homecoming. The film takes place in Europe and it will introduce a new superhero, Mysterio. His power looks like a mix of Green Lantern's power and Doctor Strange's one.
Anthony GOBIN 202 & Clovis KOUOI 204
The terrorist attack in New Zealand
Newzealandeers are victims of terrorism attack.
This attack was against the muslim communauty, it was very shocked. We think this type of action is reprehensible and terrible.
In addition to the people killed in the attack on Friday, 50 others were wounded in the shootings. Of the injured, 34 people remain in Christchurch Hospital, including 12 in intensive care.
Two days after the shootings, Brenton Harris Tarrant, 28, appears to be the only person in custody who has been linked to the attack.
Police in northern England have made a series of arrests on offenses relating to comments about the New Zealand attack.
The Europeean people present a lot of support to the victims and the Newzealandeer's gouvernement.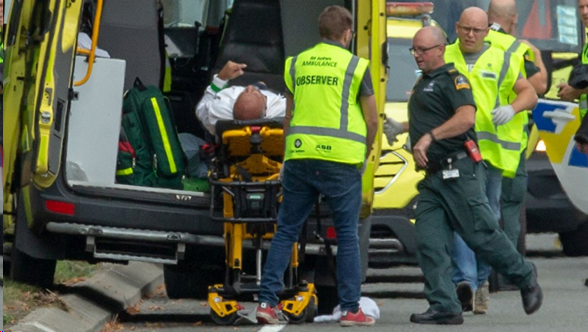 oceane and sarah
Recently, the Austrian tennis player Dominic Thiem won his first Master 1000 (Indian Wells) in California in ATP path aganist the legend Roger Federer who has won his 100th ATP title in Dubai in february.
The young player has done a world class perfomance to beat the swiss 3-6 6-3 7-5.
The Austrian won 70% of first-serve points during this match, wrapped up the win when Federer sent a return into the net.
Roger Federer will move to fifth in the world ranking and Dominic Thiem reached the third rank.
Two players have approximatly the same way to play, we can see that like a handover of power.
Alexis Lebrun and Thibaud Caron
Winter Is Coming Soon!
The eighth season of GOT will be broadcast from April the 14 2019. Unlike the others season, this season will not include ten episodes but only six. Therefore, this will take nine hours to see all and will be intense. We will as usually find Arya, Cersei, John, Daenerys, Jamie, Tyron, and all of the others again. A trailer has been released a few days ago you can watch it now, it promises us last few hours of epic scenes and battle (the longest battle of the show will be in this season, the shooting last for more than 30 days). The show will be released on the 14 of April 2019, Prepare yourself the night will be long.
The trailer: https://www.youtube.com/watch?v=zoS0kqklKdQ&
Iannis and Alexandre
21 Savage is an american rapper, nammed Sha Yaa Bin Abraham-Joseph, was born the 22th of octobre 1992 in London. Actually, he is one of the hottest artist of Atlanta and recently with I am greater than I was which was very good and loved by his fans. But before he dropped his last album something that shocked everyone happened : he got arrested because of his visa which expired 13 years ago and everyone learnt that he was british. Indeed he came to America when he was 12 years old, he grew up in the suburb of Atlanta and became a famous rapper.
Rappers supported him like Jay Z who send him lawyers to defend him against the ICE : the U.S. Immigration and Customs Enforcement.
Luckily, he is free and he may get his papers.
SO Jean-Baptiste & CIMENT Ulysse
In the United States, sixteen states are suing the actual government after president Donald Trump declared that it was urgent to raise money in order to build the Mexican border wall. Connecticut, Virginia or Nevada are some of the states which are involved. Indeed, he is looking for a way to honor the promise he made during his campaign. He used emergency powers to allow him to bypass the usual process. Trump expects to take money from the military and disaster reliefs budgets to pay for the wall.
This project comes within the scope of a migration crisis in the US southern border, as Trump pretends, a declaration rejected by migration experts. However, the Congress did not agree with Trump's decision, particularly on the financial aspects. This disagreement set off the longest shutdown of US' history. Eventually, the states are suing president Trump to prevent him from accomplishing his expensive project.
Bezault Eve 207 and Coste Nathan 202
adrien et paul
- The Australian terrorist Brenton Tarrant, author of the killing in two mosques in Christchurch, New Zealand, Friday,
 
March 15, could be deported to Australia to serve his sentence after his conviction. According to his court-appointed lawyer, 

the 28-year-old is planning to defend himself in court.
Large blackboards covered in messages of love and hope to the Muslim community have popped up at Victoria University of Wellington campuses.
"Love wins", "terrorism has no religion", and "you are loved" are just some of the messages students have written on blackboard walls.
The hundreds of hand-written messages have been dedicated as a "tribute to our Muslim Whānau".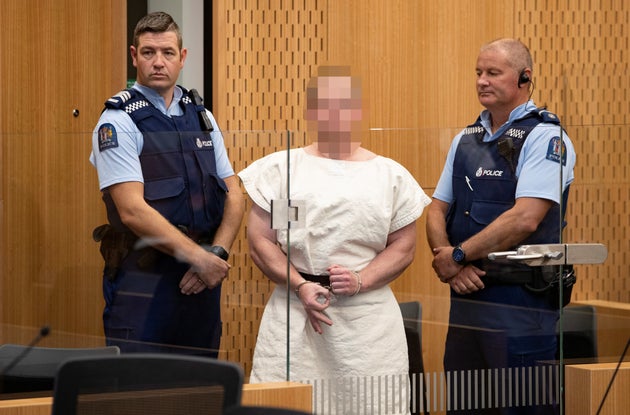 England voted for Brexit, by 53.4% to 46.6%. Wales also voted for Brexit, with Leave getting 52.5% of the vote and Remain 47.5%. Scotland and Northern Ireland both backed staying in the EU. Scotland backed Remain by 62% to 38%, while 55.8% in Northern Ireland voted Remain and 44.2% Leave. It has since grown to become a "single market" allowing goods and people to move around, basically as if the member states were one country. It has its own currency, the euro, which is used by 19 of the member countries, its own parliament and it now sets rules in a wide range of areas - including on the environment, transport, consumer rights and even things such as mobile phone charges. For the UK to leave the EU it had to invoke Article 50 of the Lisbon Treaty which gives the two sides two years to agree the terms of the split. Theresa May triggered this process on 29 March, 2017, meaning the UK is scheduled to leave at 11pm UK time on Friday, 29 March 2019. A European court has ruled that the UK can decide to halt the process and stay in the EU at any time up to the deadline. Alternatively the process can be extended if all 28 EU members agree. But at the moment all sides are focusing on that date as being the key one, and Theresa May has put it into British law.
Dany FITOUSSI
Suits
Suits is an American legal drama television series created and written by Aaron Korsh. The series premiered on June 23, 2011, on USA Network.
Suits is set at a fictional law firm in New York City, and follows talented college dropout Mike Ross (Patrick J. Adams), who begins working as a law associate for Harvey Specter (Gabriel Macht), despite never attending law school. The show focuses on Harvey and Mike managing to close cases, while maintaining Mike's secret. The show also features the characters Louis Litt (Rick Hoffman), Rachel Zane (Meghan Markle), Donna Paulsen (Sarah Rafferty), and Jessica Pearson (Gina Torres).
Summary of the First Season
Former student Mike Ross makes a living illegally taking the Law School Admission Test for others. To pay for his grandmother's care, he agrees to deliver a case of marijuana for his best friend Trevor, a drug dealer. Mike astutely avoids being arrested in a sting, only to stumble into a job interview with Harvey Specter, called the best closer in the city. Mike's knowledge of the law impresses Harvey enough to win him the associate position, even though Mike did not attend Harvard. Together they try cases for the firm while maintaining the secret that Mike is a fraud.
Our Opinion
This series is very interesting and make us understand a lot about the world of the law. Suits is a pun between their clothes they are wearing in the series and their principal activity, fight during trial.
Brice and Romain
19 févr. 2019
Europe students protest to demand climate change action
On February 16th many students around Europe organised a walk-out to claim about climate change action. Students don't see the point to have an education if they are not sure to have a future on our planet. 2050 isn't far away for the young people of the world, and they are afraid and worried.
A lot of decisions have been taken about the climate, but hardly none of them have been respected. For example emissions must drop 45 percent by 2030 in order to avoid devastating consequences for the planet by the end of the century but we are far away from this result.
The organisers have planed an other demonstration on March 15th to fight for the environnement. Students from 20 different countries will participate.
SCIOLETTE Maxime
ROSENFELD Juliette