12 févr. 2019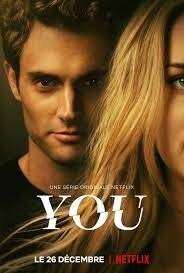 "You" is a successful netflix series which was released on December 2018. It is based on the novel
of Caroline Kepnes and follows Joe, a New York bookseller who falls in love with Beck, a customer he meets. Joe fast develops an pervert obession on Beck. The audience discovers the stressful and awkward personnality of this character who will absolutely do anything to get Beck's love. There are ten episodes of 40 minutes each and the end of the last episode lets think of a next season. Indeed, Netflix announced in January that the filming of season 2 will start this month.
The realesed of this season is planned for the end of 2019.
Approximately nine million tons of plastic end up in the ocean each year because wastes are not recycled. This is the equivalent of five plastic grocery bags stuffed with plastic trash on every foot of coastline around the world. Plastic pollution in the ocean has dire implications for all marine life as well as humans, indeed our entire planet. Today there is 300 millions tons of plastic in the sea and if we do nothing it will increase to 455 millions in 2019.There is more plastic bags than fish in the sea. The worst is fishs eat plastic that we reject and then we eat them. Fortunately, the france has forbidden plastic bags in all supermarket in 2016.According to one study, 83% of water in bottles contain micro particules of plastic which means it's pretty impossible to don't consume plastic.
A New Queen
On February 6th 1952, King George VI died in his sleep at the royal estate. Princess Elizabeth was crowned Queen Elizabeth II on June 2, 1953, at age 27.
Queen Elizabeth, born on April 21st, 1926, and known to her family as Lilibet, was prepared to succeed the throne. She married a distant cousin, Philip Mountbatten, on November 20th, 1947, at London's Westminster Abbey. The first of Elizabeth's four children, Prince Charles, was born in 1948.
From the start of her reign, Elizabeth understood the value of public relations and allowed her coronation to be televised in 1953, despite objections from Prime Minister Winston Churchill and others who felt it would cheapen the ceremony. Elizabeth, the 40th British monarch since William the Conqueror, has worked hard at her royal duties.
On February 6th 2017, she became the first British monarch to celebrate a Sapphire Jubilee, commemorating 65 years on the throne.
The Queen's reign, however, has not been without controversy. She was seen as cold and out-of-touch following the 1996 divorce of her son, Prince Charles, and Princess Diana, and again after Diana's 1997 death in a car crash in Paris.
Still, the royals are effective world ambassadors for Britain and a huge tourism draw. Today, the Queen, an avid horsewoman and Corgi dog lover, is one of the world's wealthiest women, with extensive real-estate holdings, art and jewelry collections.
Last but not the least; she is the head of the Commonwealth of 53 states (former territories of the British Empire).
We think it's important and interesting to have a royal family because they are a symbole of a country futhermore they create a keen image to foreigners who visit the country.They attract a lot of tourist because they are famous.
Kouoi Clovis 204 & Gobin Anthony 202
The Champion's League is one of the most famous football tournament in the world. This tournament has already started in September but there is the round of sixteen this evening.
This round of sixteen starts with the match Manchester United – Paris Saint-Germain. Many football fans wait for this match with impatience because it's a great match.
The PSG is trying to win his first Champion's League but this match will be very hard because the team will have to play without two of his best players, who are injured : Neymar Jr and Edinson Cavani.
BRET Raphaël and ELISSECHE Thomas


When an egg picture has been shared on Instagram, it only took 9 days to beat the world's like record which was owned by Kylie Jenner with her daughter's picture and its 18 million likes. Today more than 52 million people have liked the original picture posted in January. The account @world_record_egg said that the egg is called Eugene.
Since 4 January, a total of six images of the egg - with varying levels of damage - have been posted from the account. We discovered later that these post were a part of a mental health awareness campaign. The last post is a video showing the egg cracking caption that says: "Phew! I feel so much better now. If you're feeling the pressure, visit talkingegg.info to find out more. Let's build this list together."
And before this message we can find a link which leads on to a website featuring a list of countries and the different mental health services available in those locations.
There had been a lot of speculation about the person behind this account before we discovered that Chris Godfrey, a british advertising executive, is behind this post.
Now that the egg has more than 10 million followers, it's a very effective platform for reaching a lot of people.
Noémie NABERES 201
Carla CELLA 201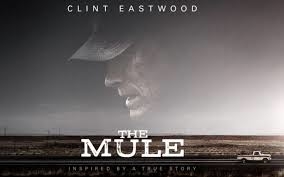 The Mule is the last masterpiece of the famous american actor and director Clint Eastwood, currently in the cinemas. This film, inspired by the true story of Leo Sharp, is about the end of the life of Earl Stone, a Vietnam War veteran passionated by flowers played by Clint Eastwood himself. Because he has money issues, he enters a mexican drug cartel as a mule. Even if at the beginning it was just for one run, he quickly becomes the most efficient mule of the drug cartel. That's how the DEA and the cartel's leaders start being interested in him and the way he is delivering drug. However, there is an emotional movie hidden beyond the action movie. Indeed, The Mule is also the story of an old man trying to reconnect with his family after years spent being selfish. He understands that the most important thing in his life is rather his wife, his daughter and his granddaughter than his flowers contests. Moreover, Earl has a great sense of humour, so I also liked the fact that everybody in the cinema is laughing from the beginning to the end of the movie. Eventually, this might be Clint Eastwood's last appearance on screen. To conclude, I hardly recommend you to see this movie because I am a hundred percent sure that you will love it as well as I did, and because it will be too bad to miss this true masterpiece. If you want to read the full article, you can find it in Picpus Post's February's edition.
Listen to this article by clicking HERE
Jeanne and Benjamin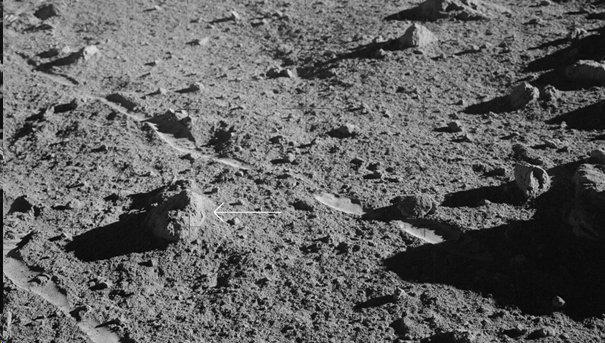 On Thursday, January 24th was published a study in Earth and Planetery Science Letters in which scientists suppose that a rock discovered on the moon by the Apollo 14 mission in 1971 contains the Earth's oldest rock we know nowadays. It's important to remind that until this day, the oldest minerals we knew were 4.4 billion years old. The scientists think that this rock comes from a fragment of the Earth's crust and was ejected by one of the many meteor impacts at the time of the Earth's formation. Besides, the rock found by Apollo 14 is perfectly preserved compared to the minerals. Since the moon is geologically inactive, airless and ancient, the latter is able to keep intact Earth's fragments.
The rock named 14321 was collected by Alan Shepard, one of the astronauts on February 6th, 1971. It is one of the largest stones that the Apollo missions brought back from the moon. The stone has the size of a basketball and weighs almost 20 pounds.
The rock found by Shepard belongs to the type of rock called breccia : it is composed of many different pieces of older stones. Moreover, the impact that made the Imbrium crater on the moon forged this rock and sent it to the Apollo 14 landing site, where Shepard found it. The scientist Bellucci focused on minerals within it called zircons to be more informed about the rock's nature. Other scientists such as David Kring studied the rock : "So if you are looking for a relic of the most ancient geologic processes, zircon is a very good mineral to begin with." he affirmed.
Eventually, this discovery enables us to be more informed about our planet's history and creation. The moon is full of wealth for science : we discovered that it contains fragments from other rocky planets such as Mars and Venus. Unfortunately, the institute which is studying the rock is going to close because there are not enough tools to work on it.
Eve Bezault 207 and Nathan Coste 202
1° What would you like to do during your holidays?
a) A charity mission in Hawaï
b) A romantic weekend in Paris
c) A week at Disney World
d) A cruise on a yacht in the Baleares
2° What is your favorite animal?
a) A horse
b) A panda
c) A swann
d) An anaconda
3° What type of food do you enjoy the most?
a) Chinese
b) French
c) Japanese
d) Italian
4° What is your favorite sport?
a) Figure skating/Dance
b) Bowling
c) Golf
d) Rugby
5° What type of music are you listening to?
a) Rap
b) Pop
c) Rock
d) Jazz
6° What is your favorite subject at school?
a) Biology
b) Literature
c) Geography
d) Maths
7° What cloth do you often wear?
a) A jacket
b) Jeans with holes
c) A shirt
d) A tee shirt
8° What color do you prefer?
a) Yellow
b) Green
c) Purple
d) Red
9° What TV show are you watching?
a) Teen Wolf
b) Sex Education
c) Gossip Girl
d) Thirteen Reasons Why
10° What season do you enjoy the most?
a) Spring
b) Autumn
c) Winter
d) Summer
Solutions

Questions

1

2

3

4

5

Answers

a

b

c

d

a

b

c

d

a

b

c

d

a

b

c

d

a

b

c

d

Symbols

#

&

@

$

$

#

&

@

@

$

#

&

&

@

$

#

#

$

@

&

Questions

6

7

8

9

10

Answers

a

b

c

d

a

b

c

d

a

b

c

d

a

b

c

d

a

b

c

d

Symbols

@

&

#

$

$

@

&

#

@

#

$

&

&

@

$

#

#

&

@

$
If you have a majority of #, you are Leonardo DiCaprio! You are someone with a very strong will of doing the right thing. You see your popularity as a great way to spread your convictions and you usually use a part of your money to support engaged causes. Like the famous actor, you first goal is to protect earth, nature, flora and fauna. Moreover, you also fight for your and others' rights and you always are ready to help whoever needs one. Your motto could be : on your own you go faster but with support you go further!
If you have a majority of &, you are Harry Styles! You are a real romantic, just like the handsome singer! You have a very passionate soul and every single one of your actions is motivated by deep emotions. Happiness, anger, fear, sadness and disgust, those five primary feelings are ruling your life, and if your money can amplify them, so be it! You enjoy to explore all the purest, deepest, biggest sensations that your heart can handle, and for sure you are ready to go through them with bravour, another quality that you admire a lot. Your motto could be : love what you do and do what you love!
If you have a majority of @, you are Nicki Minaj! In your point of view, life is worthy only if you live it at 200%! You want to test anything and everything, as long as it can bring you an impression of freedom. You want every single moment of each of your days to be iconic, and you are using money to achieve that purpose. You don't know regrets, or at least you don't want to. By constantly looking for having fun, you are becoming the positively-eccentric-type of person, as the rapper. Your motto could be : the madness of someone is the reality of another one!
If you have a majority of $, you are Kim Kardashian! You are having a true passion for money! Luck, God or simply Life has made you rich, very rich and you know it. More than that, you think that if destiny has put so much money in your hands, it is your first duty to spend it. In that point of view, you could totally be a part of the Kardashian family! You are just as spendthrift as Kim and her sisters! Shopping is your religion, Coco Chanel is your god and jewelleries are your churches. Your motto could bet : I see it, I like it, I want it, I got it!
You can listen to our article by clicking HERE
Jeanne and Benjamin
Every members of the royal family must follow a lot of stict rules. In fact, when you think about the royal family you frequently think of privilege, wealth crown, and a glamourous life. However, as you may know, this family have some principles. Indeed, members of royal family must adhere to many regulations and rules.
In this arcticle, we have gathered ten strange rules they must follow.
1. When the Queen has finished her dinner, you have too
In fact, at an official dinner or a reception, the Queen will use her handbag to send discreet signals to her staff. When she puts her handbag on the table it means she wants to conclude the event and she leaves five minutes for the other to finish.
2. When travelling a royal must pack an all black outfit
Just in case there is an unexpected death they have to be prepare for a public aparition. This is the reason why the members must have an all black outfit in their luggages.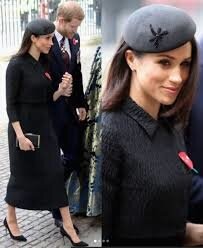 3. Royal family can't play to Monopoly
The famous board game isn't to be played among the royal family. Indeed, they think « We're not allowed to play Monopoly at home » « It gets too vicious » said Prince Andrew. So, no monopoly game for them !
4. Garlic isn't allowed inside Buckingham Palace
The simple reason is because the Queen hates it. Also, we can supposed that it permit to avoid disappointment during a diplomatic conversation.
5. All gifts must be accepted
The royals members must receive all gifts graciously, even the strangelest !
6. Prince George have a specific Dress Code
Prince George can only wearing tailored shorts and he cannot wear long pants.
7. Women must wear only pale colour on their nails
Indeed, it's more natural and elegant but recently, Meghan Markle disobeyed to this rule and wear black colour on her nails.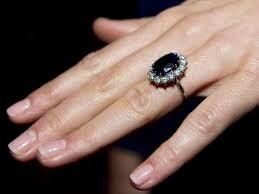 8. Women must wear hats to official outings
Nevertheless, royal protocol states that women must wear hats to all formal royal occasions. In fact, in 1950s it was considered shamful to see women's hair.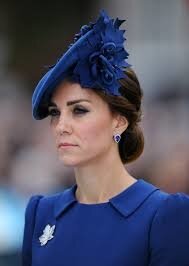 9. There's a protocol for speaking with the Queen
At reception or formal dinner, the Queen speak at the first course of the meal to the person seated to her right. After, she talks to the guest seatead on her left during the second course of the meal.
10. Prince Philip must walk at few steps behind the Queen
It a simple meaning of respect.
Constant & Alice
05 févr. 2019
Super Bowl is the annual championship game of the National Football League (NFL) and the most expected sporting event in America.
This event accumulates 110 000 000 viewers which is equivalente to more than a third of the American population.
Until this year, only Nevada legalized bets but the state is now joined by seven others.This brings illegal bets : millions of dollars are bet illegally.
Players in New Jersey plunked down $34.9 million in Super Bowl action and made a profit of $4.6 million. Meanwhile, in the Silver State, gamblers wagered $145.9 million on the big game and took a $10.8-million loss.
.
Aurélia Gaultier