04 déc. 2018
Bohemian Rhapsody is a film that has been out since the 31st of October.
This film is about the start and end of Freddie Mercury's singing career.
Starting his career in a pub, he slowly progressed up the fame ladder until he reached fame.
He didn't forget to bring his 'family', his other band members, with him.
Sometimes headed in the wrong path, he managed to avoid them and never lost faith in himself.
Some days he questioned his sexuality, in the end he found out that he was bisexual and didn't let other people bring him down because of this.
Rami Malek, who played Freddie Mercury's role, utterly reincarnated the singer's vivacious stage presence.
We found that this movie truly represented the life of Queen up to when they first started out until they evolved into something breathtaking.
Estelle Journet and Sophie Factor
JUNKFOOD
The term "Junk Food" applies to food products whose nutritional virtues are more than limited. Junk Food can include fast food restaurants. For some, junk food only includes products with unbalanced nutritional profile: too fat, too sweet or too salty. For others, the notion extends to nutritionally poor products because they lack protein, vitamins or minerals.
The Junk Food is the subject of many criticism: the consumer society has been denounced. In fact, the overconsumption of Junk Food can lead to malnutrition and diseases such as obesity, diabetes, cancer or cardiovascular disease. La consommation excessive de cette malbouffe n'a que des effets négatifs sur l'organisme. Fast food, much more present in America cause a higher mortality rate.
We find it convenient, simple and fast. But it's true that abusing it is dangerous for your health. You must know how to consume in moderation.
Jade et Jade.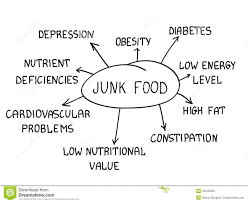 Christmas
The origin of chritmas: this the birthday of Jesus and this clebrate day come to the image commercial of coca cola. The christmas father come to Cocacola who presents an old man weared in red who delivers gift on the twenty fifth. I think christmas isgood party because we can share moments unforgettable with our family.
NICOLAS NICOLAS
The Federal Bureau of Investigation said Samuel Little, convicted in 2014 of three killings, confessed to 90 murders dating back to 1970 in exchange for moving to a new prison.
Authorities have corroborated 34 of the killings with several others awaiting confirmation, according to a statement from the FBI. If all his confessions are confirmed, he could be among the most prolific serial killers in U.S. history.
"Law enforcement has only recently begun unraveling the true extent of his crimes," said the FBI's statement.
The FBI is working with Texas Rangers, the Department of Justice, and multiple state and local law enforcement agencies to corroborate Little's confessions.
Little, 78, was arrested in 2012 in a shelter in Kentucky, then extradited to California on a narcotics charge. Los Angeles police obtained a DNA match to Little on three unsolved murders in the area in 1987 and 1989 and was charged with three counts of murder. In 2014, he was sentenced to three consecutive life sentences without parole.
As Little was awaiting trial in Los Angeles, authorities in at least nine other states began scouring cold case files to see if Little may be connected.
According to the FBI's statement, Little confessed to killings in 16 states – including Florida, Tennessee, Ohio, Louisiana and Mississippi – during an interview in May with Texas Ranger James Holland.
"He went through city and state and gave Ranger Holland the number of people he killed in each place. Jackson, Mississippi – one; Cincinnati, Ohio – one; Phoenix, Arizona – three; Las Vegas, Nevada, – one," said Christina Palazzolo, a crime analyst with the FBI's Violent Criminal Apprehension Program, in a statement released Tuesday.
Earlier this month, Bobby Bland, district attorney in Ector County in Texas, revealed Little's confessions to the killings. "People for years have been trying to get a confession out of him and James Holland is the one who finally got him to give that information," Bland told The Associated Press.
La

st Saturday morning, a 28 year-old woman was arrested for murder attempt against a storekeeper in the city of Barnsley in South Yorkshire. He convinced the assailant to drop her weapon. Currently, we know that she acted alone and that she will meet a judge on Monday.
Early on Saturday morning, she threatened a man named Terry Ellis with a knife. He declared that he saw her runing through his shop brandishing a "long knife of 12 inches approximately", saying just one word : kill.
According to Abdul Razak, another storekeeper, the woman followed Terry while she was saying "I'm gonna kill you". The man ran away chased by his aggressor, she achieved to hurt him on the shoulder but it wasn't serious and he finally convinced her to drop the knife which has been found there. *
Barnsley Mayday Green market is currently placed under high surveillance and was surely closed, just as nearly all the city center on Satuday morning.
Written by Lucie TURNER and Valentine EGOIAN
On 1st December, the floridian rapper Stokeley Clevon Goulbourne , also knows as "Ski mask the slump god" realesed his first album named "STOKELEY". In this album there's 10 differents songs. Ski mask is famous thanks to his collaboration whith his best friend "XXXTentacion". They did a lot of hypes songs together like "Take A Step Back" or "RIP ROACH".
This is the sleeve of the album.
Ski mask mad 3 featurings : one with the famous rapper "Juice WRLD" who mad the famous song "Lucid Dreams".The song is called "Nuketown". Furthermore, he also mad some sads songs like "So High" and "Save Me Pt2" with Austin Lam. In this songs we can feel the pain of Ski Mask. In our opinion, the best songs of the album is : "Nuketown" , "Save Me Pt2" and "Foot Fungus", a song with a with relaxing vibe.
AZAN Mahé & TYL Alexandre
Barack OBAMA's, presidential life
Barack OBAMA was the 44th president of the United States for 8 years, which is very long.
He was born in Honolulu in 1961. He is an ambitious man and a successful political figure in the USA.
He was elected for the first time in 2008, then in 2012 and he lived in the white house in Washington D.C with his wife Michelle OBAMA and his two daughters, Malia and Natasha.
He was awarded the Nobel peace Prize in 2009 "for his extraordinary efforts to strengthen (make stronger) international diplomacy and cooperation between peoples".
He becames the first African American to be nominated for the presidency.
In our opinion, Barck OBAMA was a very good president because he was elected 2 times and he was a very important leader for citizens.
Marion WEIBEL
Ryu OSADA
211
03 déc. 2018
He saves a baby from a building on fire in Dallas
Byron Campbell rescued residents of a burning building in Dallas on Wednesday, November 21.Byron was driving near the burning building when he decided to help firefighters. After alerting residents of the danger, he then joined the people rescuing the six second and last floor occupants who were stranded and forced to consider jumping into space. he caught up with a baby thrown from the second floor by his mother, who was cornered by the flames. The latter believes that the young man saved the life of his daughter. It has become a hero since the video of his exploit circulates on the web.
Wissam EL FARISSI & Herani FERNANDO
Scenes of violence on the border
between Mexico and the United States
There were violent scenes at the borders. More than 500 people wanted to cross the border between Mexico and the United States on Sunday 25 November. Men, women, children desperate to set foot on US soil.

For several hours, the border post of the city of Tijuana in northern Mexico was the scene of a vast game of cat and mouse between police and migrants. the border police responded with tear gas and helicopter overflights to track possible intrusions.

In total, forty-two people were arrested and Mexican riot police were deployed to prevent overflowing.

On the American side, Donald Trump threatened to close the border completely if the situation degenerated. The US president has already deployed nearly 9,000 soldiers between the two countries.

About 5,000 migrants arrived this week in Tijuana, having traveled more than 4,000 kilometers in just over a month. Most have fled violence and poverty in Honduras.
Wissam EL FARISSI & Herani FERNANDO
27 nov. 2018
Billie Eilish Pirate Baird O'Connell
Billie Eilish Pirate Baird O'Connell better known as Billie Eilish is an american author, composer, interpreter. His first single Ocean Eyes became viral, recording about 87 million listening during only July 2018. At the age of 8, she integrates Los Angeles Children Chorus, children's choir in the excellent reputation. Home schooled, she begins to write her first songs while she is still only a child.But it is a little later, in 2015, that his vocation is really going to be born when his older brother Finneas, him made listen to a piece which he wrote for her.
This piece it is "Ocean Eyes" who this day adds up more than 50 million listening on Spotify and more than 5 million view on YouTube. Today, Billie Eilish is only 16 years old.
Billie Eilish is a real machine with tubes !
TEULIE Eléonore
SILVERA Célia
202