16 mai 2017
Do you know that a two euro coin can be worth between 2.5 and 1250 euros?
In fact, some coins were created in European Union for special events. For exemple, to commemorate the 2012 Olympic Games, for the Sagrada Familia in Barcelona or for the 1944 D-day.According to the year of creation and the engraving, the value of coins can change. So, your two euro coin can value much more that you think! The most expansive is a monaco 2 euro coin of 2007. It represents princess Stephanie of Monaco and it values 1250 euros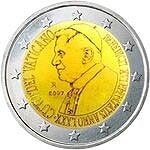 This Vatican 2 euro coin of 2007 can value 70 euros. It represents pope Benoit XVI
Written by Ilan and Yanis
Pirates of the Caribbean: Dead Men Tell No Tales (also known as Pirates of the Caribbean: Salazar's Revenge) is a 2017 American fantasy film, and the fifth episode in the Pirate of the Caribbean film series.
Captain Jack Sparrow is pursued by an old nemesis, Armando Salazar, who along with his Spanish Navy ghost crew has escaped from the Devil's Triangle and is determined to kill every pirate at sea. Jack, aided by a new ally Carina, must seek the Trident of Poseidon, a powerful artifact that grants its possessor total control over the seas, in order to defeat Salazar. At the same time, he comes across Henry Turner, the son of his former crew member Will Turner. Henry wants to free his father from the curse of the Flying Dutchman so he can reunite his parents, Will and Elisabeth Swann.
This new episode gathers all the characters who have appeared in the three first movies of this saga like Elisabeth Swann or Will Turner.
Furthermore, an unprescendent event has taken place. Hackers claim to have stolen the upcoming Pirates of the Caribbean film and are demanding that Disney pay a ransom or else have it released online. Disney is reportedly refusing to pay and has begun working with the FBI.
This film will be released on May, 24th 2017. We hope you will enjoy it!
Written by Enzo HOA and Julia JEAN
Fist of all, we carried out a survey on social networks that show how addicted the youth is. We realise that teens spend too much time on social networks like 6 times a day. We ask 30 teens about 8 questions on social networks. Most of them answered that they use snapchat because they can send photos videos and messages with ease. 16 teens out of 30, say that they can't imagine their life without technology. It is the bad reality of our youth in the society. Why do teens use social network so much? Because they are obliged to stay on their phone 1 hour at least. Teens don't realise that on social networks gossips can be spread and they can invade their life. Teens snap all their activities. What a shame! Instead of enjoying their activities, they stay on their phone which dry their eyes. They use phone enough to spend all their time alone and use them at school even if it is forbidden. To conclude, we suggest you spending time with your friend in our No Tech Day that we have created. It's a day where technologies are forbidden and where teens do activities like sport, music, creative activity... You have to think only about human relationship! If you have a girlfriend, take care of her, give her flowesr...
We hope that this survey has made you think about our society !!!!!!!!!!!!!!!!!!!!!!!!!!!!!!!!!!!!!!!!!!!!!!!!!!!!!!!!!!!!!!!!!!!!!!!!!!!!!!!!!!!!!!!!!!!!!!!!!!!!!!!!!!!!!!!!!!!!!!!!!!!!!!!!!!!!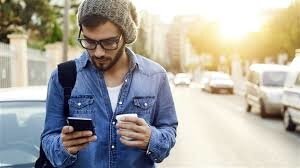 CHAMBON Mathieu
LAFAYE Dorian
203
This week end, a cyber attack happened in the world and hit many computers mainly those of hospitals.
Cyber security researchers have found technical clues they said could link North Korea with the global WannaCry "ransomware" cyber attack that has infected mor than 300.000 machines in 150 countries.
Two companies said they needed to study the code more and asked for others to help with the analysis. Hackers do reuse code from other operations, so even copied lines fall well short of proof.
The North Korean mission to the United Nations was not immediately available for comment.
Some private sector cyber security experts said they were not sure if the motive of the attack was primarily to make money, noting that most large ransomware and other types of cyber extortion campaigns pull in millions of dollars of revenue.
"I believe that this was spread for the purpose of causing as much damage as possible," said Matthew Hickey, co-founder of British cyber consulting firm Hacker House.
Business to follow
MONTREUIL Eliabi
MUNIER Bastien
Norma Jean Armistead checks herself into Kaiser Hospital in Los Angeles, California, with a newborn that she claims to have given birth to at home. Some staff members were already aware that Armistead, a nurse at the hospital, had a pregnancy listed on her medical charts the previous year, but dismissed it as a mistake because they didn't believe the 44-year-old woman was still capable of getting pregnant.
Examining doctors were even more confused when it appeared that Armistead hadn't actually given birth. The mystery was soon solved when a 28-year-old woman turned up dead in her Van Nuys apartment. The baby she was carrying, and expected to give birth to shortly, had been cut from her body. Doctors quickly pieced the evidence together and Armistead was arrested for murder.
Armistead had planned the strange and horrific crime almost nine months earlier. In October, she managed to sneak into her medical records to create a false report of her pregnancy. Then, in May, she used the hospital's files to find a woman who was due to give birth. Armistead went to the woman's apartment and stabbed her to death before ripping the baby from her womb to pass off as her own.
Armistead, unsuccessfully pleading insanity, was convicted of murder and sent to prison for life.
Hugo A.
WELLINGTON, New Zealand — When researchers traveled to a tiny, uninhabited island in the middle of the Pacific Ocean, they were stunned to find an estimated 38 million pieces of trash washed up on the beaches.
Almost all of the rubbish they found on Henderson Island was made from plastic. There were toy soldiers, dominos, toothbrushes and hundreds of hardhats of every shape, size and color. The researchers declared the density of trash was the highest recorded anywhere in the world, despite Henderson Island's extreme remoteness. The island is located about halfway between New Zealand and Chile and is recognized as a UNESCO world heritage site.
Jennifer Lavers, a research scientist at Australia's University of Tasmania, was lead author of the report, which was published Tuesday in "Proceedings of the National Academy of Sciences." Lavers reported that Henderson Island is at the edge of a vortex of ocean currents known as the South Pacific gyre, which tends to capture and hold floating trash. The quantity of plastic there is truly alarming," Lavers told The Associated Press. "It's both beautiful and terrifying."
Lavers and six others stayed on the island for 3½ months in 2015 while conducting the study. They found the trash weighed an estimated 17.6 tons. Lavers said she noticed green toy soldiers that looked identical to those her brother played with as a child in the early 1980s, as well as red motels from the Monopoly board game. She said the most common items they found were cigarette lighters and toothbrushes. One of the strangest was a baby pacifier.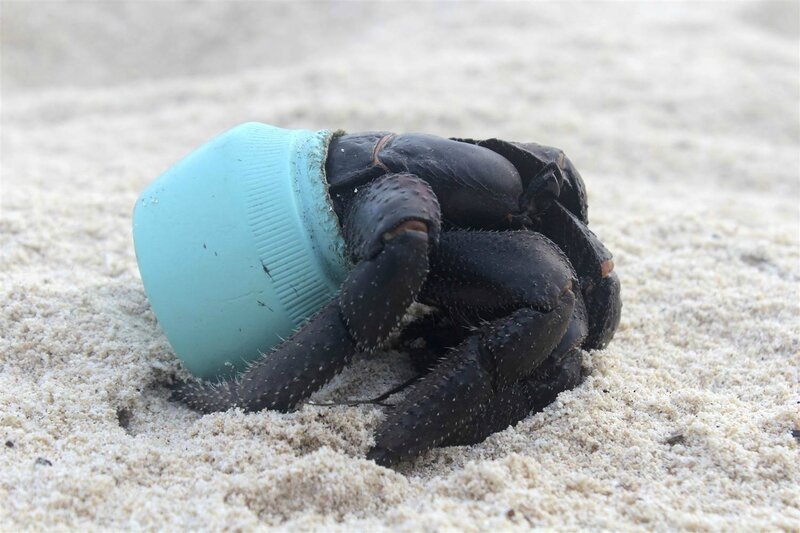 She also mentionned that they found a sea turtle that had died after getting caught in an abandoned fishing net and a crab that was living in a cosmetics container. "We need to drastically rethink our relationship with plastic," she added. "It's something that's designed to last forever, but is often only used for a few fleeting moments".
Adapted by Sarah B., 16th of May 2017
Despite the terrorist attacks in the French capital earlier this month, Paris is determined to push ahead with its bid to host the 2024 Olympics.Tony Estanguet, co-president of the Paris bid, says that France are determined 'more than ever' to bring the games to the city in the wake of the coordinated attacks that killed 130 people.At the beginning we were really shocked, in mourning like any other citizen,' said Estanguet. 'To be honest, at the time you forget about your business and your work and for some days we were not concerned about the bid. We were focusing on the situation in the country.'It might be an advantage, in one respect, that the vote will take place in September 2017, It might also be an advantage that the French have the opportunity to prove they could put on a show and c
ope with heightened security for athletes and spectators
LA were initially hot favourites to win the vote, having successful staged the Games in 1984.
Fellow bidders Rome, hosts in 1960, has a creaking infrastructure and the city's politicians are currently involved in yet another corruption scandal so look set to be disappointed but Budapest is claiming support from many south and central European countries and has already allocated funds for a National Olympic Centre. Hamburg beat off the challenge of Berlin to be Germany's candidate to host the 2024 Olympics but both cities have been beset by money worries and building scandals in recent years, of which t
he IOC tends to take a dim view.
Fistly, Age of Empire : The Age of Kings is a real-time strategy video game developed by Ensemble Studios an published by Microsoft. Released in 1999 for the Microsoft Windows and Macintosh operating systems, it was the second game in the Age of Empires series. An expansion, The Conquerors,was released in 2000. There are also a Playstation 2 versionand a Nintendo DS spinoff.
Moreover, The Age of Kings is set in the Middle Ages and contains thirteen playable civilizations. Players aim to gather ressources, which they use to build towns, create armies, and defeat their ennemy. There are five historically based campaigns, which constrict; limit the player to specialized and story-backed conditions : these pushes recount Joanne of Arc's, Saladin's, Gengis Khan's, Read Bear's and William Wallace's struggles.
Furthermore, there are three additional single-player game modes, and multiplayer one. Despite using the same game engine and similar code to its predecessor development of The Age of Kings took a year longer than expected.
What a big army !!!
Reception of The Age of Kings was highly positive. The significant number of new features was praised,glorified, as were the gameplay improvements. Some reviewers, however, were critical of the presentation of units - they were seen as pleasant and dull - while others considered The Age of Kings to be too similar to its predecessor, Age of Empires. Three months after its release, two million copies of The Age of Kings had been delivered, and it reached the top sales charts in seven countries.
The game won multiple awards and is today considered a classic of its type, having had a significant impact on future games in its genre. Both the original Age of Empires II and the expansion pack were later released as "the Gold Edition". If it's interest you, click here.
Noé BLES
09 mai 2017
Today, we'll present you a few destinations to go to this summer. You have hereinbelow a short-distance destination, a medium one, and a long one...
The first and short destination : Barcelona
Barcelona is the Catalunya Capital, one of the Spain region, very famous for its super-comfortable lifestyle (hot weather all the year, rich city). There, you can visit monuments designed by Gaudi as the Parque Guell or the Sagrada Familia which are world-known symbols of the city. On the food aspect, the "patatas bravas" (which are french fries with eggs) and the "pan con tomate" are the specialties and all the tourists are generally keen on of these but the most of the food in Barcelona are tapas, that you can find in all Spain. The FC Barcelona is also a symbol of the city as this is the best team in the world, known by all. You can find there very calm hostels or locations and the flights are rather cheap. That's a really really good option for this summer.
The second and medium-distance destination : South Africa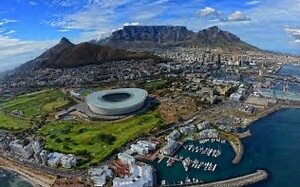 South Africa, is one of the most diverse country in the world, and has a very welcoming populatio, very smiling. There you can go the seaside, to the mountains which are majestic, or beautiful landscapes... Only unbelievable panoramas guaranteed! After Apartheid, now the country is more secured and calm despite some inegalities aren't resolved yet. Many cultures are cohabitating and the atmosphere is very pleasant. Moreover, a very developped sport culture is set there, as the rugby and football fans would enjoy. The flights may be a bit expensive, a bit long, and the hostels expensive, but the cost of the life is low there : it's counterbalancing. Very good plan too.
Last and long-distance destination : Bali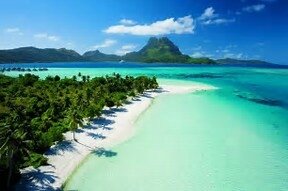 Bali is one of the Indonesian islands and probably the most famous for its paradise-looking landscapes, beaches, and its many luxury but reasonnable hostels. Moreover, the balian people are very kind with visitors, and the food can fit everybody. You can find there incredible spots to dive, amazing volcanos, and white sand creaks. The flights go on for 17 hours, and can be very expensive, so you should choose the economic class. The negative point of this travel is that the traffic there is mainly constitued by scooters and the cars aren't so used and rented. It could be a bit difficult to move for families but we assure it, it's a paradise on earth, it's so much worth it!
MONTREUIL Eliabi
MUNIER Bastien
US President, Donald Trump, is expected to decide soon whether to withdraw from the Paris Agreement on climate change, which is the world's promise to end the era of fossil fuels and avoid climate catastrophe.
Last week a senior UN official warned the US would suffer economically if it chooses to pull out of Paris, citing the clean energy jobs that will be created as countries decarbonize their electricity sources. "There is no doubt where the future is and that is what all the private sector companies have understood," Erik Solheim, UN environment chief, told Reuters. "The future is green. Obviously if you are not a party to the Paris agreement, you will lose out. And the main losers of course will be the people of the United States itself because all the interesting, fascinating new green jobs would go to China and to the other parts of the world that are investing heavily in this."
The US president has started peeling away many of the pollution rules imposed by Barack Obama's administration, such as the signature Clean Power Plan, new vehicle emissions standards, clean water regulations, and curbs on toxic discharge from power plants.
Keystone XL and Dakota Access, two major and controversial oil pipelines, have been approved. Last week, the president ordered reviews of protected areas on land and water with the goal of opening them up to further oil and gas drilling. Trump said he was "unleashing American energy and clearing the way for thousands and thousands of high-paying American energy jobs."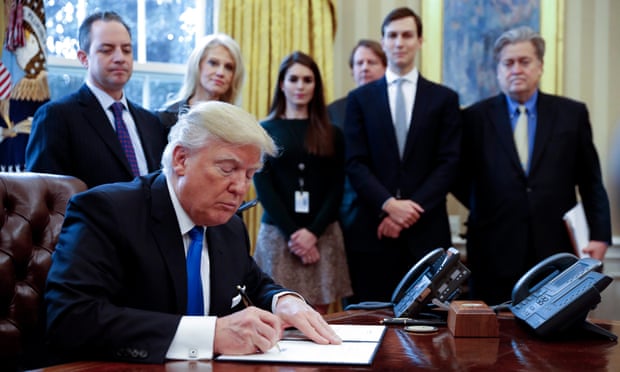 Without the US – who are responsible for almost a fifth of all emissions on the planet – Méndez told the Guardian it would be extremely difficult to reach the goal of keeping temperature rises below 1.5C. It would also set a bad example. "If an important country like the US, which has the second biggest emissions after China, doesn't abide by the Paris agreement, then the Paris agreement is broken. It will make it harder for other countries to maintain their ambitions," he said. Hilda Heine, the president of the Marshall Islands, a scattered group of low-lying coral islands, said she was "extremely disappointed to see the United States seeking to roll back its efforts to reduce emissions". She added: "My country's survival depends on every country delivering on the promises they made in Paris. Our own commitment to it will never waiver.""I'm very worried by what is happening in the US regarding climate change. It was an extraordinarily strong shock to hear that Trump has signed a decree to revise the clean power plan," said Ramón Méndez, former head of Uruguay's climate policy who was among those who hammered out the Paris agreement in 2015. "Of all of Trump's policies, this is the one with the worst consequences for the world."
Adapted by Hugo A.